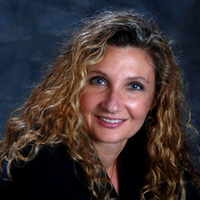 Broker | The Christopher Group, LLC
About Samra
Samra Kuseybi has been a full-time Realtor since 2006, greatly enjoying and helping her buyers locate the perfect property and assisting her Seller clients in listing and ultimately selling their home, land or commercial property. She takes pride in following up with all the calls she receives within 24 hours…. a personal goal she likes to live by.
When she first moved to Maine in 1994, Samra worked with the Pleasant Point Health Center as a Public Health Nutritionist/Diabetes Program Coordinator and still holds her license as an RD in Maine although not working in the field. Samra owned and operated Moose Island Fitness in Eastport, Maine, from 2001-2003. Some of her other positions locally have included working as the Director of Admissions at Washington Academy and working for the American Cancer Society.
Education:
BS in Business Administration/Marketing – Methodist College, Fayetteville, NC
MPH in Public Health Nutrition from UNC Chapel Hill, NC
MS in Special Education from University of Southern Maine
Interests:
Health and fitness, travel, boating, photography, cooking. Samra's passion includes traveling to the Middle East where she has many family members in Syria and UAE. She also has a small business called Hamsamra Fair Trade which focuses on importing products from Palestine.
Samra's memberships and affiliations include:
National Association of Realtors
Maine Association of Realtors
Acadia Council, Mid-Coast Board of Realtors
Member Eastport Chamber of Commerce
Member Schoodic and Blue Hill Chambers of Commerce
Vice President Eastport Health Center Board of Trustees
Past member Budget Committee, City of Eastport
Giving back to the community is important to Samra.
Samra's Testimonials
Samra, Wow! That sure was a long haul. I really appreciate your tenacity in sticking to it and getting it done. You're amazing!
NR, Eastport and GA
Hi Samra, Tim and I have done much thinking and talking about our visit to Eastport/Lubec area. We greatly appreciate all your help, support and guidance during the time we were there. We will certainly keep in touch. We now know that there is a possibility of the type of " retreat home" we are looking for, thanks to you and your expertise.
Sincerely, Annie & Tim from VT
We truly appreciate all the work you did, Samra, in the past few months in helping us buy our new home in Calais. We feel very fortunate to have had the opportunity to work with you as a realtor. Your charismatic enthusiasm, great sense of humor, and natural honesty all contributed to an experience in home buying that was truly effortless as well as fun. Your professional commitment and high level of involvement was evident to us every step of the process, returning phone calls and emails in a [...]
MM & PO, Massachussetts
We live in Alabama and have been wanting to purchase a vacation home in Maine for many years. We looked at many reviews of agents in the area and the reviews for Samra were all excellent. Samra seemed like the agent we wanted to represent us. She was the agent that everybody hopes to have when making this big of a decision and she did not disappoint. She was very personable and always very quick to respond to any questions we had. I had some concern about trying to handle all of this long [...]
R.B. in AL
Samra helped find the ideal summer cottage for us. She listened to our dreams and made them a reality. She is always optimistic and professional returning calls, texts and emails promptly and with valid feedback only an established, intelligent and caring agent would have. She was recommended to us by another very happy customer (a seller) and I know she could also help you sell or purchase in a very unique, professional and dedicated fashion. An A+ experience!
J.R.
We contacted Samra and spoke of our interest to move back to Maine from out of state. She was very helpful from the start. Samra asked the right questions to understand what type of home we were looking for and where. When we were ready she arranged multiple showings. We found one we liked that turned out to be quite a challenge. She worked with us and solved many issues of purchasing the home. She spent a lot of her personal and vacation time to put the purchase together. We now live in [...]
C.M. in MI
The prospect of selling our house in rural Maine was stressful...we needed to relocate long before the sale would be complete, we had been told by neighbors that it might take years, and the winter was approaching. Throughout all of it, Samra was our ally and advocate in addition to being a wildly capable broker. She watched over things, called the plumber when a pipe froze in January, and made lots of important recommendations about how best to prepare our place for showings. Every time [...]
JC & AH from MA