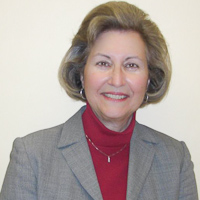 Senior Partner | The Christopher Group, LLC
About Rona
Rona Gandy has specialized in coastal vacation investment properties and the second home market since 1984, bringing experience in acquisition, development, management, sales and financing to both buyers and sellers.
With a background in business and running her own export business, Rona came to realize from her own experience that building true wealth in the United States is within reach of everyone, but lies in ownership of real estate. Judicious use of the abundant leverage available and the tax incentives wisely put in place to encourage investment in housing for our population open vast opportunities for each of us to build a personal portfolio of unlimited financial potential. The key is to get started.
Enthusiasm for their own success in acquisition, management of their rented properties, and development of raw land along the Eastern Seaboard as her husband's Navy career led them to various locations encouraged Rona to move into brokerage when presented with an opportunity to join a Philadelphia investment and development firm expanding to the Southern New Jersey coastal communities. As one of their top producers, here Rona acquired the specialized institutional knowledge of personal real estate ownership that enables her to advise and assist each buyer and seller in maximizing the investment value of their property.
Buying their first property in coastal Maine in 1976, it was not until 1990, however, that Rona and her family followed their dream and moved to Maine permanently. Her time working as a broker with waterfront specialist Vance Gray for many years in Blue Hill convinced her that Maine provides the unique combination of offering fantastic coastal property that can be loved and enjoyed while it builds investment value for its owners. Now as a principal in The Christopher Group, she continues to encourage her bright and motivated team of brokers along the coast to embrace this same philosophy.
Truly hearing what her sellers and buyers are saying about their lives, their hopes, and their dreams enables Rona to enthusiastically join them and advise them in attaining what will make each person happiest in life in owning or selling property along our magnificent Maine coast.
Buyers: "There has never been a better time to follow your dream in Maine. Carpe Diem…. The wonders of Maine await you!"
Sellers: "Let us help you continue your dreams! It's your life…live it!"
Rona's memberships and affiliations include:
National Association of Realtors
Maine Association of Realtors
Mid Coast Board of Realtors – Acadia Council
Board Member Schoodic Arts for All
Member Blue Hill Chamber of Commerce
Member Schoodic Chamber of Commerce
Schoodic International Sculpture Symposium – Blue Hill Committee
Past Maine State Education Chair, Susan G. Komen Foundation
Rona's Testimonials
Dear Kim and Rona, Everything you do or recommend is superb! Thank you once again for accomplishing what had been the impossible.
P.F. in VT
"Thank you so much, Rona, for your patience and help! B. and I both agree that you are the best broker we have worked with!"
KH, Texas