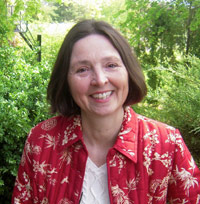 Broker | The Christopher Group, LLC
About Jill
Jill moved to Maine in 1988. It was February and she was coming from New York City where she had lived for 10 years and worked in the theatre – a big change, but one she is still thrilled to have made!
The seeds of her real estate career were sown in New York where she bought and sold co-op apartments, eventually trading a small two bedroom for her current 50 acre farm.
A lifelong interest in antiques and the decoration of houses is a bonus Jill brings to real estate. She is a former partner in Sedgwick Antiques, and is the co-owner of Peninsula Estate Liquidation Services.
In addition to her passion for all things having to do with houses, Jill is deeply connected to her community, having served in many not-for-profit organizations. She is married to Grammy award winning musician Paul Sullivan.
Jill's Testimonials
Jill helped us find a home at a time that was particularly trying for our large family. My husband was in one state, I was here in Maine with 6 girls and pets, so coordinating all that and finding a home that fit our needs, and was in our price range was challenging to say the least. I am not over stating the point in calling Jill a God send. She was patient, proactive on our behalf, and ORGANIZED. She was truly working FOR us and had our family's well being in mind throughout the [...]
L.E. in Blue Hill, ME
The sale of my home posed a few unusual challenges. Jill met with me over these issues and teamed up with me to meet them. If the power of positive thinking can sell a house, Jill will make the sale every time. She is fearless, clear-eyed, and a great communicator. As well, she is absolutely reliable and hard working. And let's not forget, cheerful! She went to the mat for me, made a good sale for all concerned, and I would turn to her again for just about anything, in a heartbeat. I will [...]
LC, Putney, Vermont
Yea Jill & Judy - I love my realtors!!
W.B. in Blue Hill
Jill and her associate Judy McGeorge were terrific in helping me find a house and providing excellent service and assistance in completing the transaction that led to me finding and purchasing my dream home. I would highly recommend Jill and the Christopher Group.
T.C. in Brooklin, ME
We have been blessed beyond measure for having worked with you through this decision. I think back to our visits to all of the properties and options. Your direction and support was invaluable.
M, J, & J in Brooklin, ME
Wow. As commercial broker and residential Realtor, we've worked with our share of good agents, but you two (Jill & Judy) are top tier. This transaction was filled with complexities that proved no match for you. With seamless teamwork, you guided us through them with candor, integrity, grit, kindness, humor and unparalleled competence. We cannot thank you enough.
Heidi S. in Washington, VA
Jill is a pleasure to work with! She was responsive, knowledgable, savvy and honest. She helped us find the perfect home in less than three weeks. Then during the purchasing process, Jill was consistently helpful with negotiations, finding inspectors and then standing in when we couldn't be at the home for services or deliveries. She knows her stuff and will go the extra mile. Jill is warm and friendly and a consummate professional. We can recommend her highly!
G.B. in Blue Hill, ME
I had a wonderful experience finding lovely home for my family. Jill was supporting me through the whole process that took only 3-4 month!! She always responded on time, was sensitive to my needs, and resourceful in working with banks, etc. Jill's advises always were helpful.
K.B. in Blue Hill, ME
"When I decided to put my house on the market I interviewed many realtors to find someone who fit my needs. Jill Knowles stood out not just for her complete professionalism but also for her deep connection to her own community. Her understanding of the importance of connection to place, along with her sincere caring and enthusiasm, made the preparing my house for sale, and the successful sale itself, a completely positive experience. Through the whole process, Jill was [...]
CM Deer Isle, Maine
Both of you (Jill & Judy) were great! Selling the house "virtually" in the middle of mud season.... now that's just showing off. Thanks not just for finding a buyer, but helping out so much with coordinating all the other work that needed to get done. You do great work. I can' thank you enough. I'd be happy to recommend your services to anyone.
Jack W. in Lebanon, Ohio